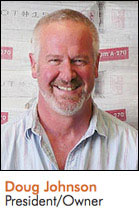 It's our 51st year of serving ClayPeople!
We are all part of part of a special timeless family of ClayPeople. This family has a vertical and horizontal axis. The vertical family axis are the ClayPeople who have created with clay through the ages. When archaeologists find human remains, they usually find evidence of pottery.
The horizontal family axis are the ClayPeople who, at any given point in time, are creating in clay around the world. A fascinating variety of ceramic creations exist in all societies. We work hard to be a strong nexus point in this ClayPeople family continuum: to answer every one of your questions, and find every product you need.
Your ideas and questions always help shape ClayPeople. We are committed to be "Friendly Experts" and to have a "Huge Inventory" of both products and knowledge.
We take great pride in always working to strengthen our position as "Northern California's Leader in Ceramic Supply." Thank for allowing us to be a nexus in your ClayPeople family continuum!
Doug Johnson
President/Owner
Email
Clay is the Way!